Quick guide: How to Find the Perfect Ripped T-Shirts for Men
Ripped t-shirts for men have become a popular fashion trend in recent years. They offer a unique and edgy look that can be dressed up or down, depending on the occasion. In this guide, we will explore the different styles of ripped t-shirts, how to choose the right one for your body type, and how to style them for various events. Let's dive in!
Understanding The Ripped T-Shirt Trend
The Origins of Ripped T-Shirts
Ripped t-shirts first gained popularity in the punk rock scene of the 1970s and 1980s. Bands like The Ramones and The Clash often sported tattered tees as a symbol of rebellion against mainstream fashion. Today, the trend has evolved to include various styles, from subtle distressing to full-on shredding.
Different Styles of Ripped T-Shirts
There are several styles of ripped t-shirts to choose from, depending on your personal taste and the look you want to achieve. Some popular styles include:
Distressed: These t-shirts feature small holes and frayed edges for a subtle, worn-in look.
Shredded: This style has larger rips and tears, creating a more dramatic and edgy appearance.
Patchwork: Ripped t-shirts with patches sewn over the holes add an interesting visual element and a touch of DIY flair.
Layered: Wearing a ripped t-shirt over another shirt, such as a long-sleeve tee or a tank top, creates a unique layered look.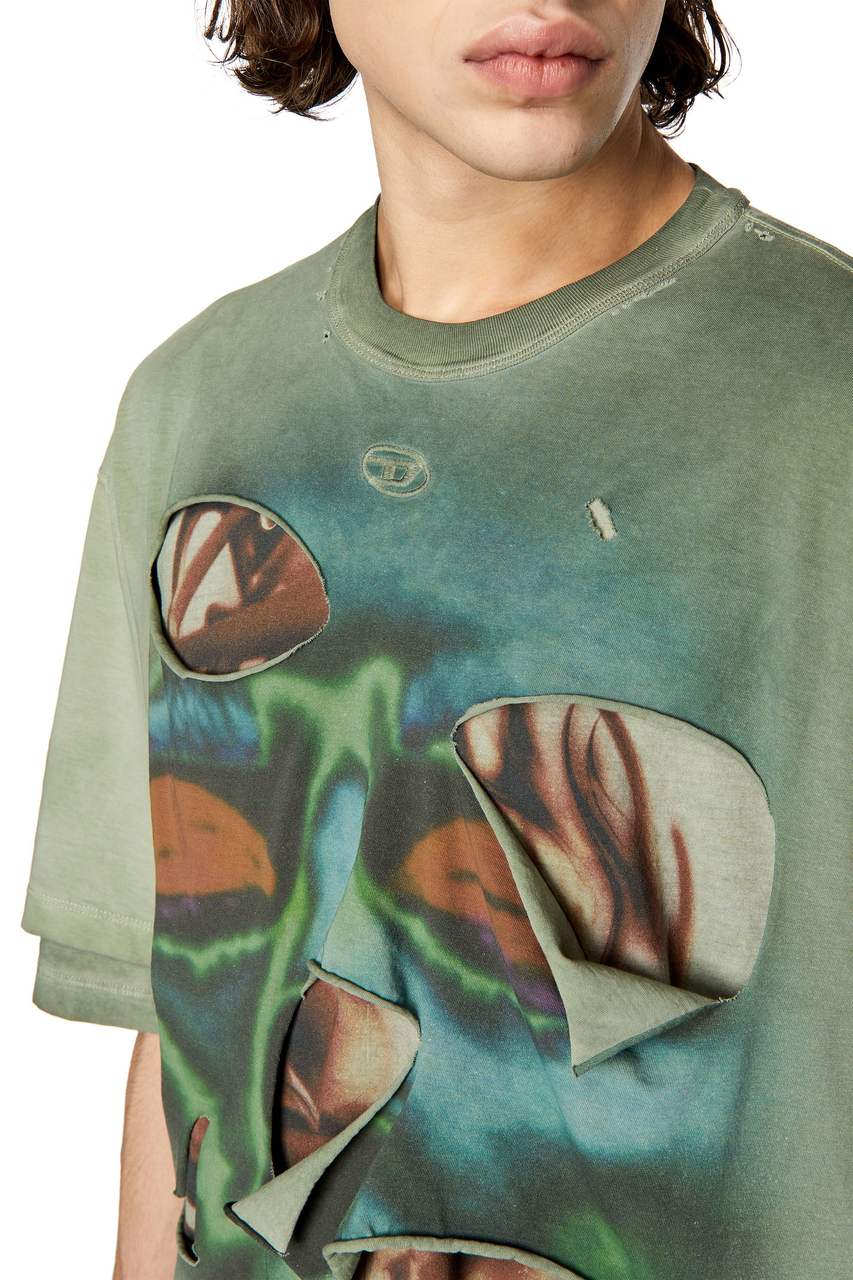 Choosing the Right Ripped T-Shirt for Your Body Type
The Importance of Fit
When selecting a ripped t-shirt, it's essential to consider the fit. A well-fitting t-shirt should be comfortable, not too tight or too loose, and should flatter your body shape. Here are some tips for finding the perfect fit:
Chest: The shirt should fit comfortably across your chest, without pulling or gaping.
Shoulders: The shoulder seams should sit at the edge of your shoulders, not drooping down your arms or hugging your neck.
Length: The hem should hit your hips, covering your waistband but not extending past your pockets.
Body Type Considerations
Different body types may require different styles of ripped t-shirts to achieve a flattering look. Here are some suggestions based on common male body shapes:
Athletic: Men with broad shoulders and a narrow waist can pull off most ripped t-shirt styles. However, avoid overly tight shirts that may emphasize your upper body too much.
Slim: For those with a lean build, opt for a fitted, distressed t-shirt to add some visual interest without overwhelming your frame.
Stocky: Men with a stockier build should choose a looser fit with minimal distressing to avoid drawing attention to problem areas.
The benefits Of Ripped T-Shirt
Comfort: Ripped t-shirts are often made from soft, worn-in fabric, making them extremely comfortable to wear. The rips and tears can also provide additional ventilation, keeping you cool during hot summer days.
Unique style: Wearing a ripped t-shirt can help you stand out from the crowd and express your individuality. It's a bold fashion statement that shows you're not afraid to be different and take risks with your personal style.
Customization: Ripping your own t-shirt allows you to create a one-of-a-kind piece that's tailored to your preferences. You can control the size and placement of the rips, as well as any additional embellishments you'd like to add.
Budget-friendly: Ripped t-shirts can be an affordable way to update your wardrobe, especially if you're repurposing an old shirt that you no longer wear. This can be a great alternative to spending money on new clothes.
Eco-friendly: By upcycling an old t-shirt into a ripped one, you're giving it a new lease on life and reducing the amount of waste that ends up in landfills. This is a small but meaningful way to contribute to a more sustainable fashion industry.
Versatility: Ripped t-shirts can be dressed up or down, depending on the occasion. Pair them with jeans and sneakers for a casual look, or dress them up with a skirt and heels for a night out.
Conversation starter: Wearing a ripped t-shirt can be a great conversation starter, as people may be curious about the story behind the rips or the design of the shirt.
Nostalgia: Ripped t-shirts can evoke a sense of nostalgia, as they were popular in the 1980s and 1990s. Wearing one can be a fun way to pay homage to these iconic fashion eras.
Encourages creativity: Designing and ripping your own t-shirt can be a fun and creative process that allows you to experiment with different techniques and styles.
Boosts confidence: Wearing a ripped t-shirt can help boost your confidence, as it shows that you're comfortable in your own skin and unafraid to take risks with your personal style.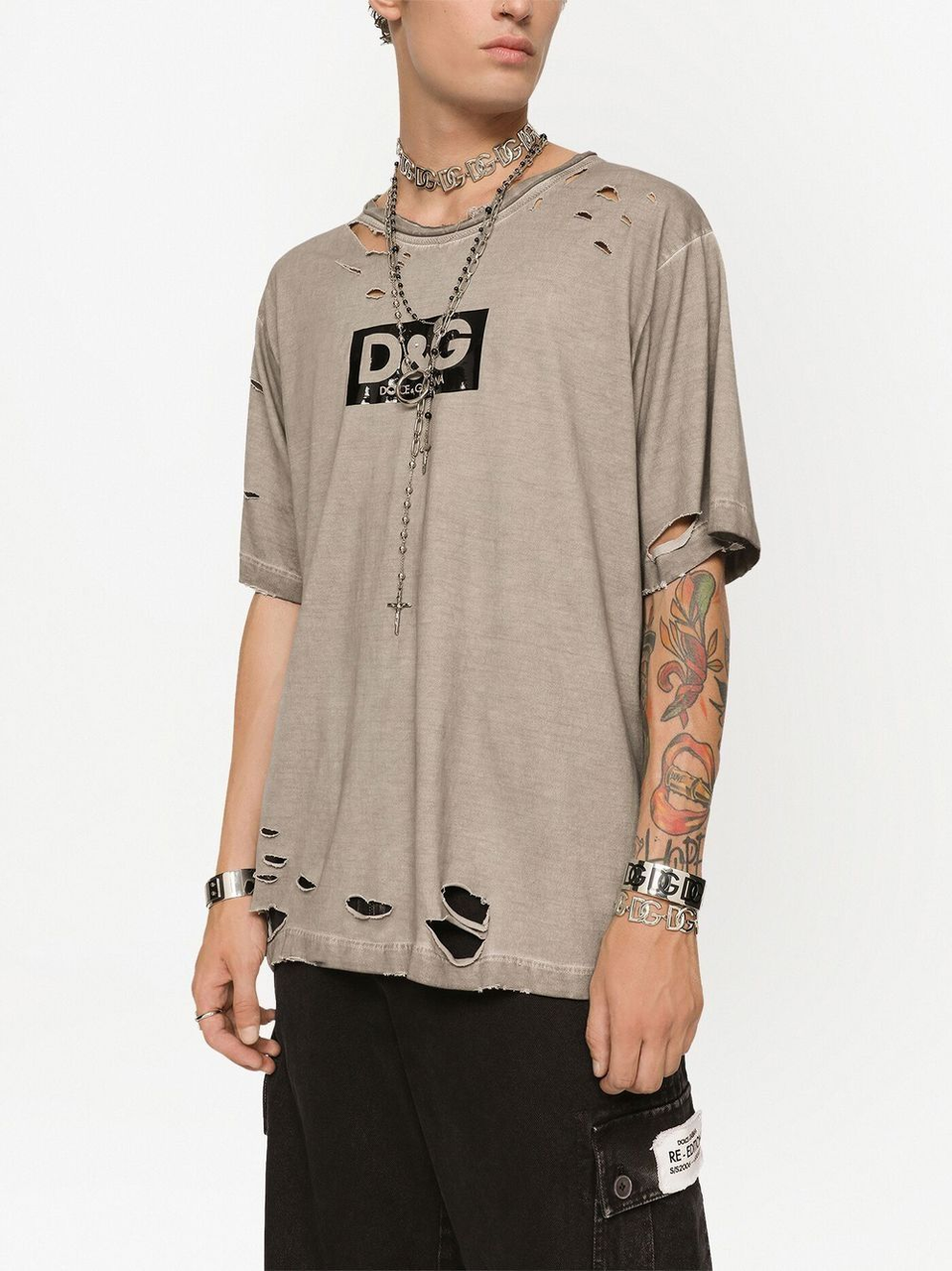 Styling Your Ripped T-Shirt
Casual Outfits
Ripped t-shirts are perfect for casual occasions, such as hanging out with friends or running errands. Pair your t-shirt with jeans or shorts and complete the look with sneakers or casual boots. For added interest, try layering your ripped tee over a contrasting color tank top or long-sleeve shirt.
Dressier Occasions
Believe it or not, ripped t-shirts can also be dressed up for more formal events. To achieve this look, pair your t-shirt with tailored pants or dark-wash jeans and a blazer. Finish the outfit with dress shoes or clean, minimalist sneakers.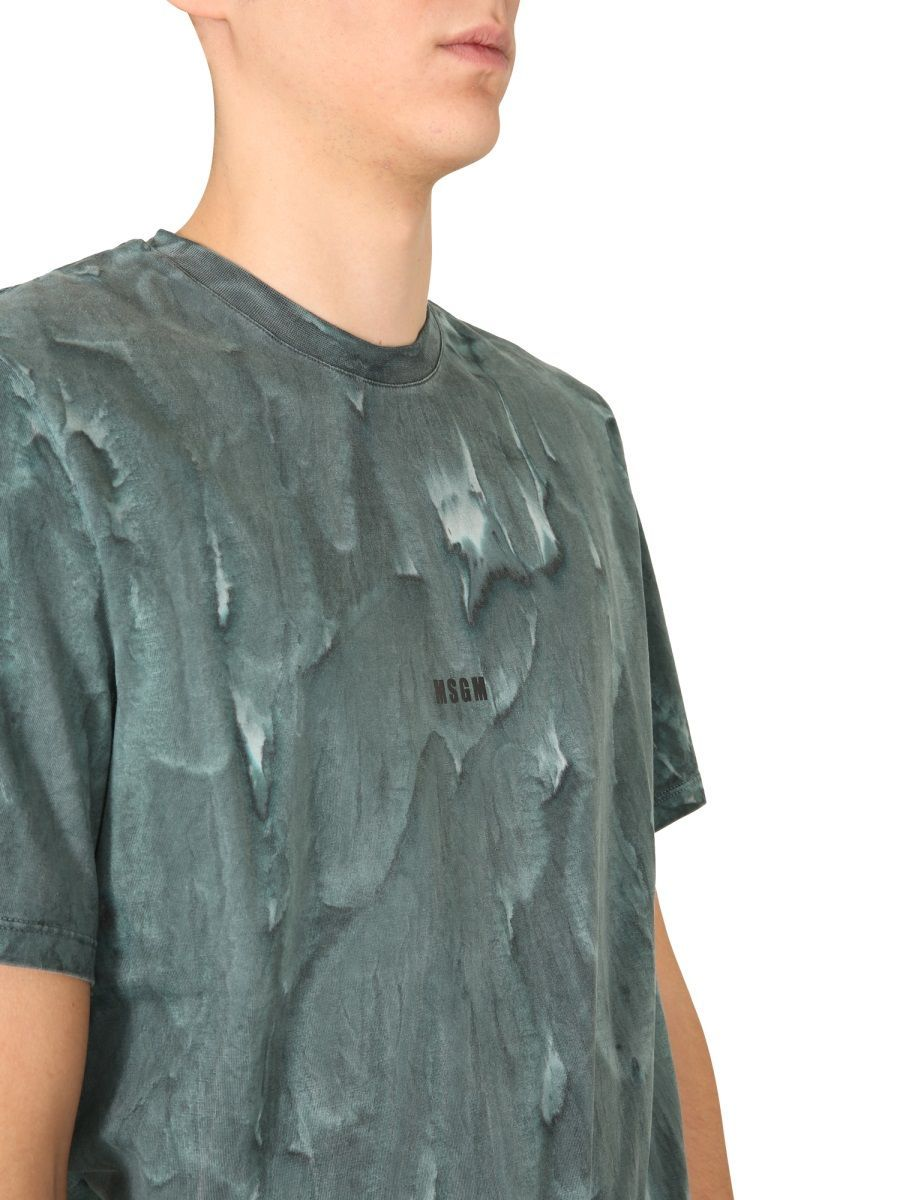 Conclusion
Finding the perfect ripped t-shirt for men may seem daunting, but with a little knowledge of the various styles and how they can flatter your body type, you'll be well on your way to rocking this edgy fashion trend. Remember to consider the fit and styling options to create a look that's uniquely you. Happy shopping!
FAQs
Q: Can ripped t-shirts be worn in professional settings?
While some workplaces may allow for more casual attire, it's generally best to avoid ripped t-shirts in professional settings. Save your edgy tees for off-duty hours.
Q: How can I make my own ripped t-shirt?
Making your own ripped t-shirt is a fun DIY project. Start with a plain tee and use scissors, a razor blade, or sandpaper to create distressing and holes. Be sure to practice on an old shirt first to perfect your technique.
Q: How do I care about my ripped t-shirt?
To prolong the life of your ripped t-shirt, wash it inside out on a gentle cycle and air dry. Avoid using bleach or fabric softeners, as they can further damage the fabric.
Q: Can I wear a ripped t-shirt in colder weather?
Absolutely! Try layering your ripped tee over a long-sleeve shirt or under a jacket or sweater for added warmth and style.
Q: Are ripped t-shirts appropriate for all ages?
Ripped t-shirts can be worn by men of all ages, as long as the style and fit are appropriate for the individual's body type and personal taste.